Our school district consists of two schools at two separate campuses, K-6 and 8-12. Because we are our own district, we get to set the calendar. Each year, the administration sends out two or three different versions of a calendar and the staff gets to vote. The winning calendar is presented to the board for review and after some revisions and compromise, the calendar for the following year is set.

We are on a modified calendar where we have a shorter summer and longer breaks during the year. This year, our last day of school was June 3rd and our first day will be August 14th. For breaks during the year we get three weeks at Christmas, two weeks at Thanksgiving, a two-week Spring Break and a one-week Fall Break. Although I'm in a love affair with summer, I've traditionally been a fan of our calendar even though it cuts my summer short. I just LOVE the long breaks during the year and they seem to come when the students and I need them most. What are your thoughts? Would you rather have a longer summer vacation or longer breaks during the school year?
Powered by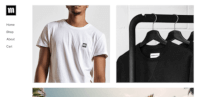 Create your own unique website with customizable templates.