Interactive Sheets Lesson
TopicSubject:
Idaho History
Grade:
4th
Topic: Counties of Idaho
Lesson Background
This lesson will be given in conjunction with a drawing lesson students have already completed. In order to teach the students to use a paint program called Paint.NET, students complete a project with the counties of Idaho. They take a blank map of Idaho with only the boundary lines drawn, then they learn various tools in the paint program to color and label the counties. This map will be posted on their Idaho History website. Next to their map, they will insert the spreadsheet as described below.
Topic Specifics
Students will conduct internet research and gather data regarding their assigned county. Then, they will share their data with their classmates using a collaborative worksheet. The five pieces of data each student should collect for their assigned counties are: county name, county seat, when the county was formed, county population, area of the county and meaning of the name. After all data is entered, students will make a copy, sort according to their needs, and embed the sheet into their Idaho History webpage.
Goals and Complex Concepts
Students will learn to conduct internet research on a specific topic to gather data

After collecting data from various websites, students will sort and enter the data in the shared spreadsheet

Students will learn to sort data in a spreadsheet using column or row headers

Students will review how to make a copy of the spreadsheet in order to embed in their website

Students will make embellishments to their website by learning to embed this spreadsheet on their webpage
Sample Collaborative Counties Sheet
Powered by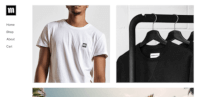 Create your own unique website with customizable templates.