Instructional software lesson plan
Instructional Software Lesson Plan
Lesson Topic
The Westward Movement
Target Audience
4th Grade Students
Subject
Social Studies
Goals for Lesson
Understand what items were important for survival for the pioneers.

I can list items that pioneers would have needed for survival.
Materials
Oregon Trail Software
Instructional Games and Simulation Software

(This software must be purchased and installed prior to the lesson.)
Primary Sources
Google account to access Google Drive and Google Docs
Pack Your Wagon
Spreadsheet
Kidblog
Account
Timeline
This lesson will come after an introductory Oregon Trail lesson. It is not intended to be a stand alone lesson and it is assumed that students have addressed the topic of Oregon Trail in their class prior to completing this lesson.
Learning Activity
Learn about supplies needed to survive on the trip west to Idaho.
Simulation:

First, students will be introduced to the instructional software," Oregon Trail: Adventures Along the Oregon Trail."

The teacher will demonstrate how to access the game on the computer.

Click on the start menu

Type "Oregon Trail"

Right click and pin this program to their taskbar

Students follow the steps to find and pin the program to their task bar

Teacher demonstrates how to set up Oregon Trail.

Click "Play"

Watch the introductory video giving a background about the characters in the game and their upcoming experience on the Oregon Trail.

Visit the Introduction page and explain how to fill in the blanks.

Name

Occupation

Cities traveling to and from

Year Traveling

Wagon type

Family members

Students fill in their introductory page

Teacher demonstrates how to buy supplies

Click "Next" to visit town and buy supplies

Discuss important items: draft animals, food, guns and ammunition

Students buy supplies

Teacher demonstrates how to leave town and begin journeying on the Oregon Trail.

Students participate in the simulation.

Google doc

: After several days of participating in the simulation, have students apply what they learned by filling out the doc titled "Oregon Trail Supplies."

Go to their "Shared with Me" folder in Google Drive

Make a copy of the Sheet by clicking, "File" then "Make a Copy"

Drawing on their knowledge from the Oregon Trail simulation, students will create a list of the ten supplies they most need to survive on the Oregon Trail.

Reflect/Blog:

Students will write a blog post responding to one of these questions:

What would be the most important things you would take on the Oregon Trail, and why do you consider them the most important?

Which of these would bother you the most? Why?

Being hungry

Being cold and wet

Not having favorite and meaningful personal belongings

Not feeling safe

Being stranded

Go to kidblog.org

Add a new post
Powered by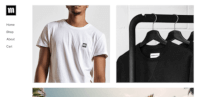 Create your own unique website with customizable templates.